There is nothing mightier than an old oak tree. A reminder that great things often have small beginnings. 
This 6" x 6" hand-carved and hand-printed original artwork was been printed in a limited edition of 10 on white Japanese paper.
Designed as a stand-alone piece of art this design also tiles out as a repeat pattern. I have a few examples of used below which include hand-printed textiles, scarves, table runners, and pillowcases.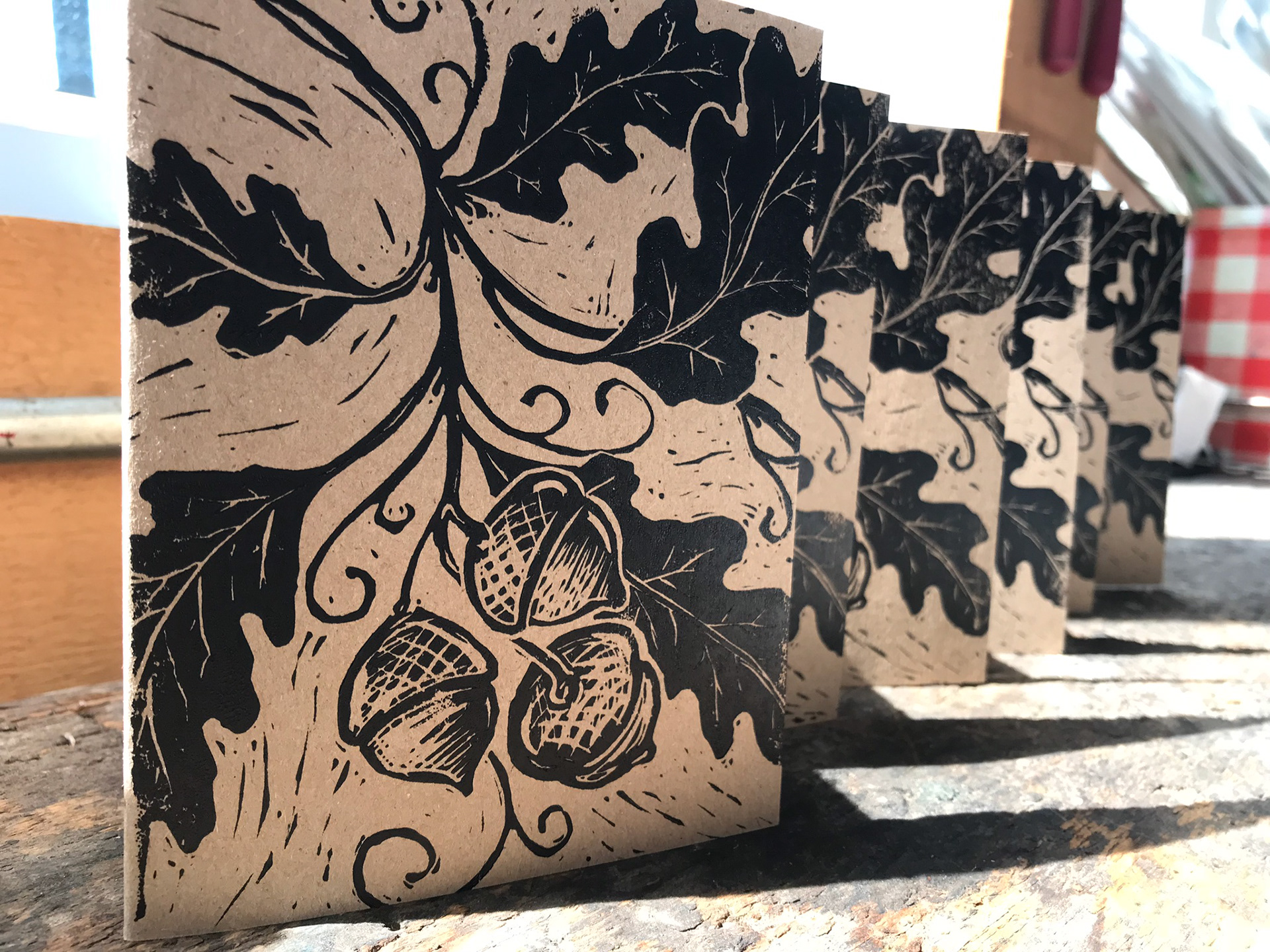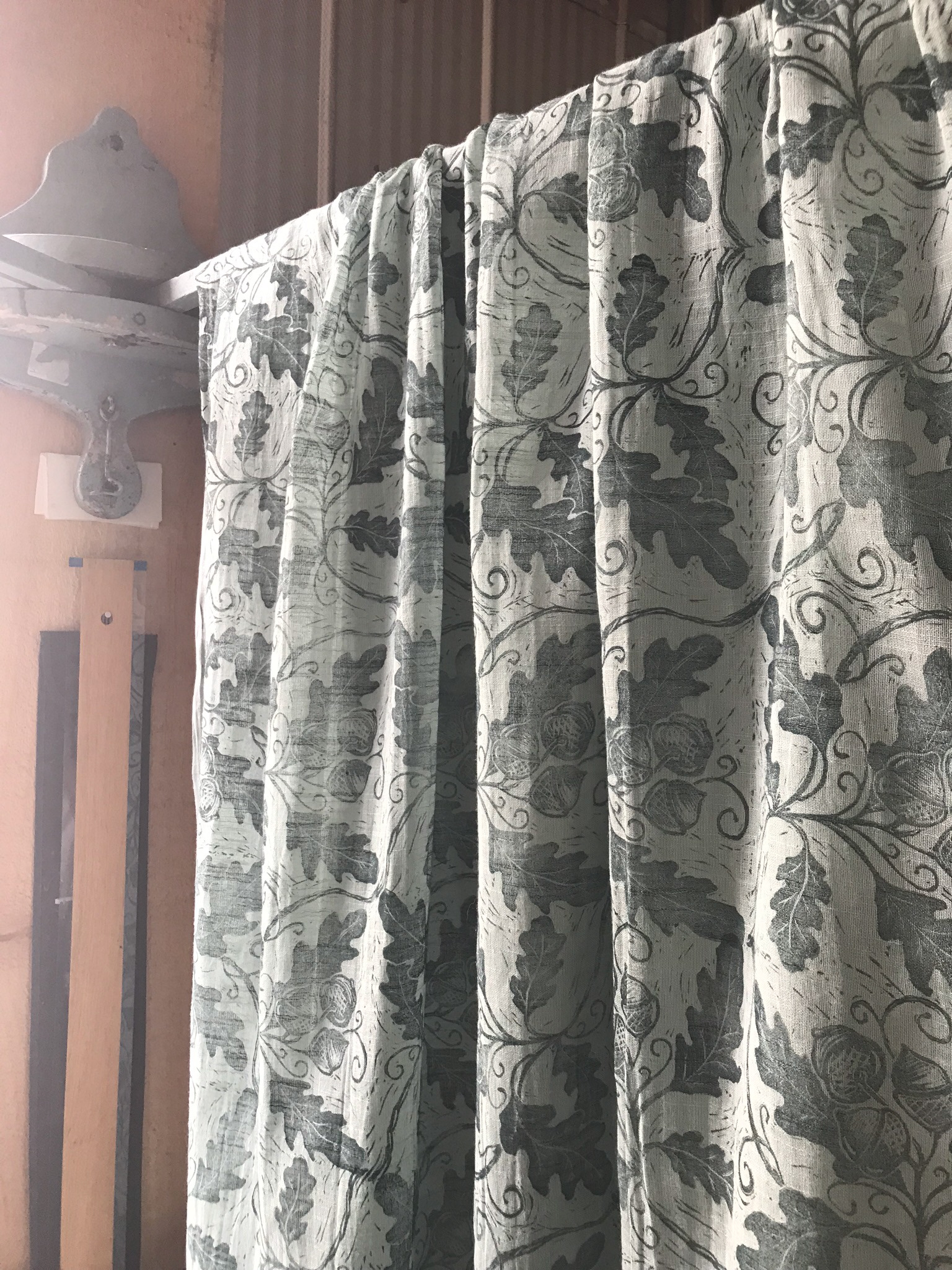 What are my tricks to bock printing on textiles? Well, I have tried many different inks, from speedball screen printing ink to stamp pads and here is what I have learned. 
I always do my first pull on a piece of newsprint. The print transfer always looks better on the second transfer from the block... Like the block needs to be primed first. The first pull never seems to cover well and is almost always a disappointment. This is true with every ink that I have tried and when you are printing on fabric every transfer counts. You are wasting your fabric if you get even one print wrong!
They are soft to the touch when dried and give you good coverage.
After a few minutes, the ink coagulates a little and does a better job transferring to the fabric but it dries fast and needs to be mixed up often to keep it workable. It can also get clumpy so you need to work quickly. Once printed the ink on the textile will dry quickly (within a few hours), but you need to heat set. I don't have the room for a heat press so I always used an iron, Which can take a lot of time..... and patience. 
Calligo Safe wash Relief Ink
I really like the way this transferred onto the fabric. It stayed open on the rolling plate and allowed me the time to print many textiles before getting clumpy. The transfer gave me clean edges for many pulls. One downfall is it can take days to dry on the fabric and the textile should be washed before being used as I find it gives a residual smell. It does not require a heat setting! Which is a huge advantage as I struggle with the patience of holding an iron.
Speedball Block printing fabric ink
This is probably my favourite option. It dries quickly on the plate so I recommend only putting out small amounts at a time, adding a little as you go. It also sets on the fabric within 24 hours and you are left with a permanent pattern that is soft to the touch. Bonus - No heat setting is required!
I have also tried Akua Ink and stamp pads. Both these options were not permanent and washed out of my fabric over time, even when heat set.​​​​​​​