This print was created in a limited edition of 14.
Found along the Niagra Escarpment this little Lighthouse sits on a rocky outcropping in the small town of Lion's Head on the Bruce Peninsula. The original lighthouse was established in 1903 and has seen many hardships, having been rebuilt due to the rough weather on Georgian Bay. We spend our summers in this area and truly enjoy the ruggedness of the landscape and the resilience of this iconic structure.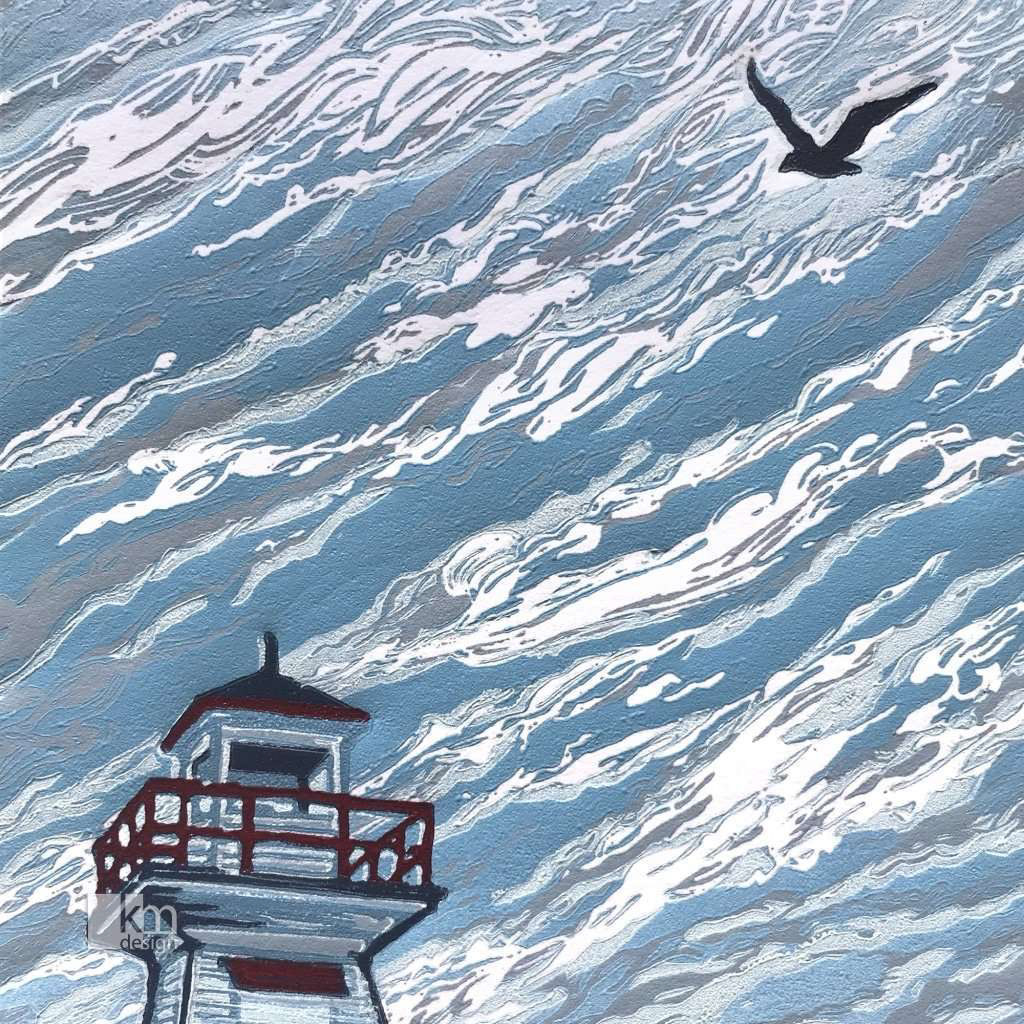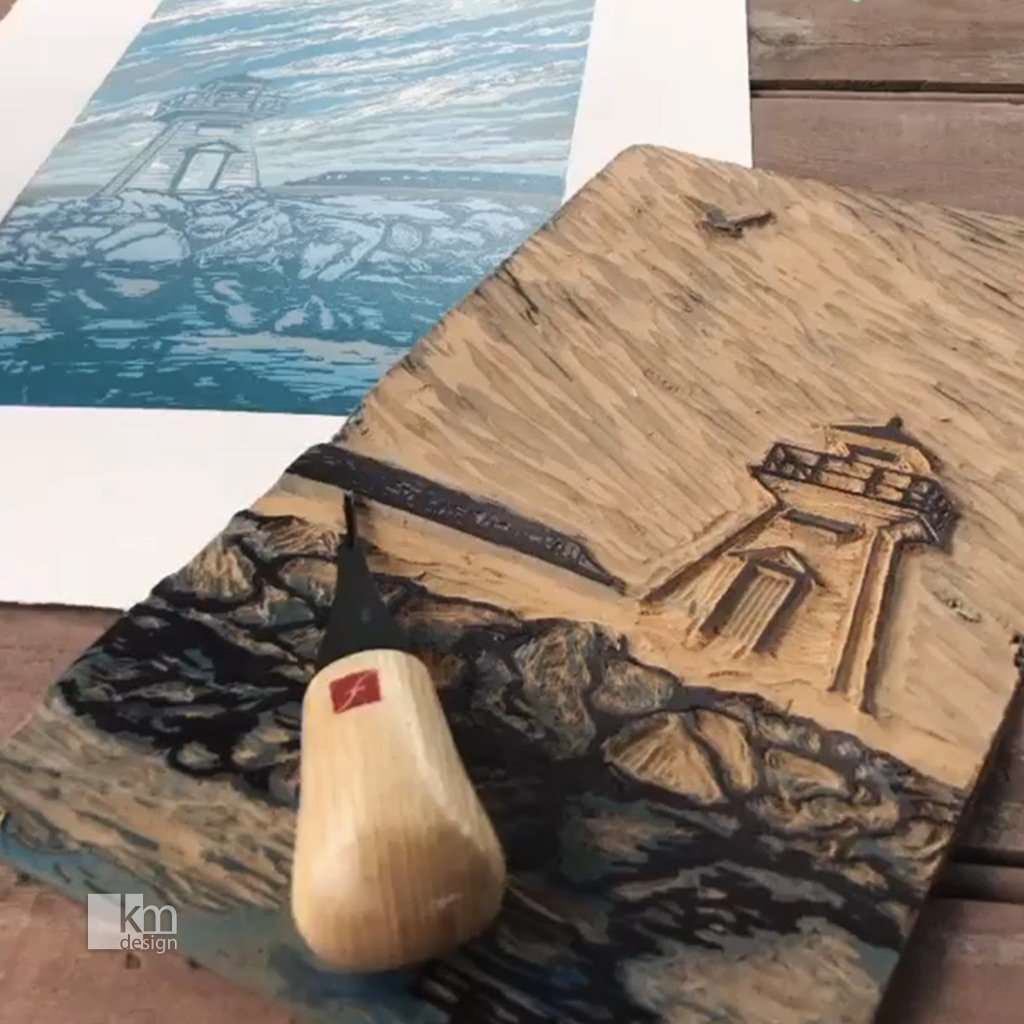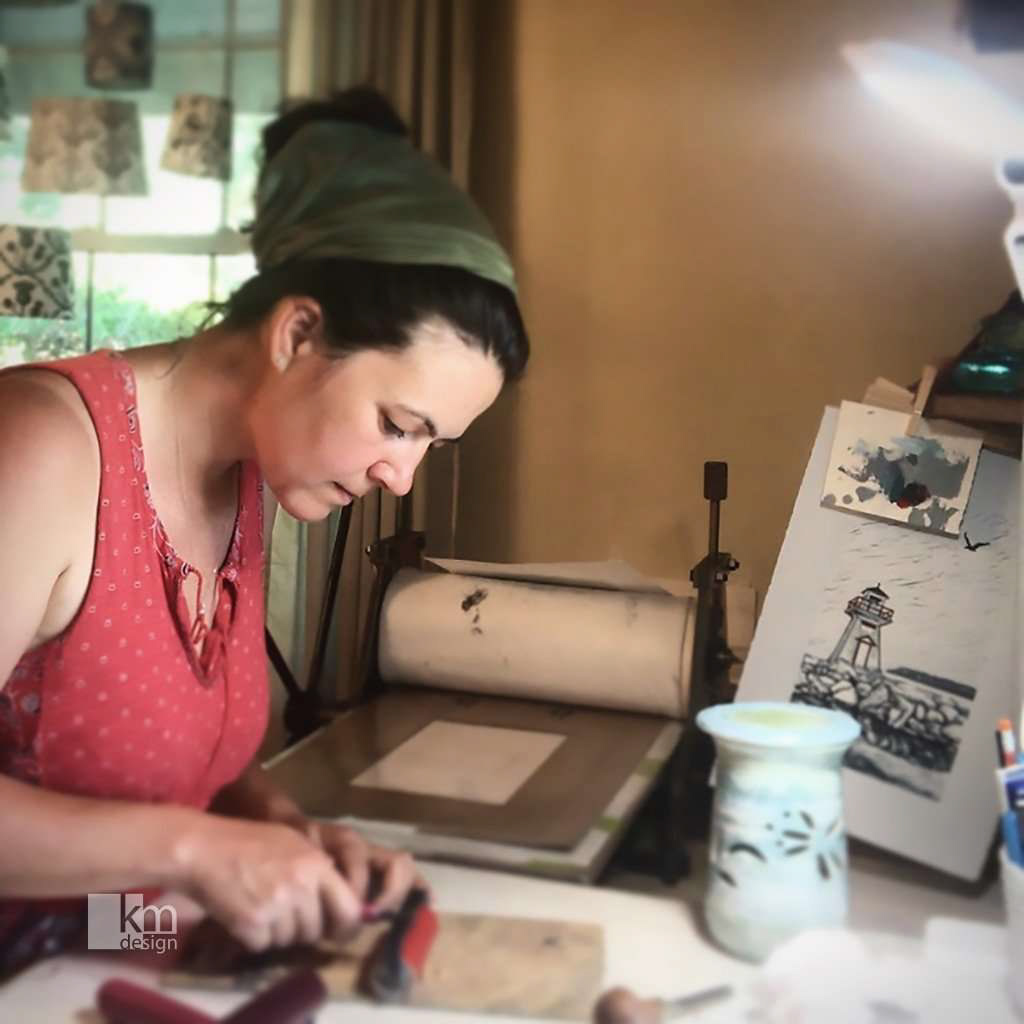 The whispy movement of the clouds stands out on the blue sky using the bright white of the paper. Your eye is then drawn down to the red of the lighthouse railing and door frame, grounded by the rippling reflection, then back up to the solitary bird.  This print brilliantly uses the flat areas of colour block printing is known for to create depth and movement through the layers of ink and carved-out textural shapes. There is a subtle embossing on the paper that adds a quiet elegance and texture to this meticulously executed artwork.