Get this beautifully crafted black and white art for your home today!
This large original Paris art is block printed from a hand-carved Lino relief plate on 100% cotton BFK Reeves paper. The art comes unframed with a hardboard backer in a plastic sleeve for protection. Incredible detail that includes some of Paris's Ontario's favourite spots.
Image area is 15" wide x 21.5" high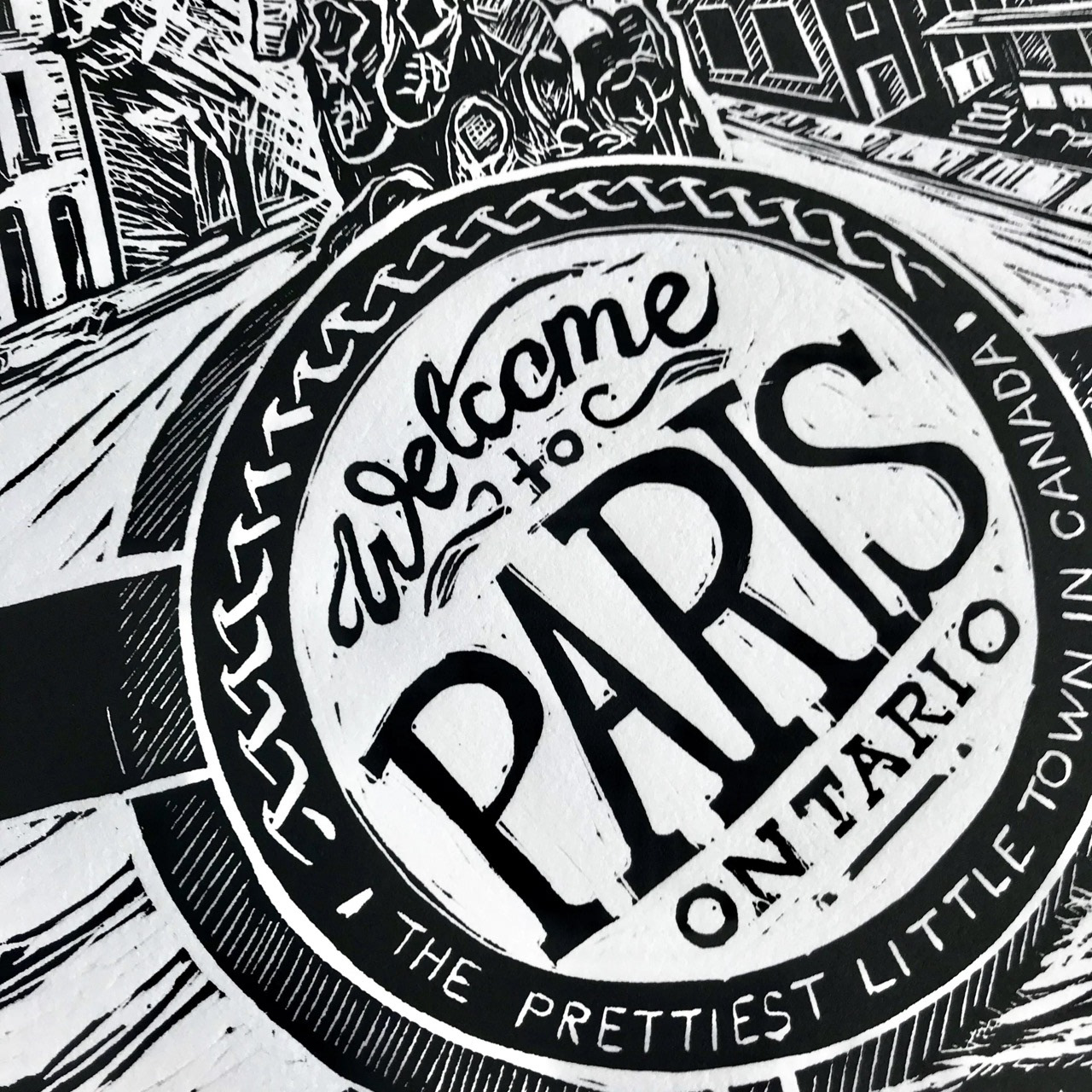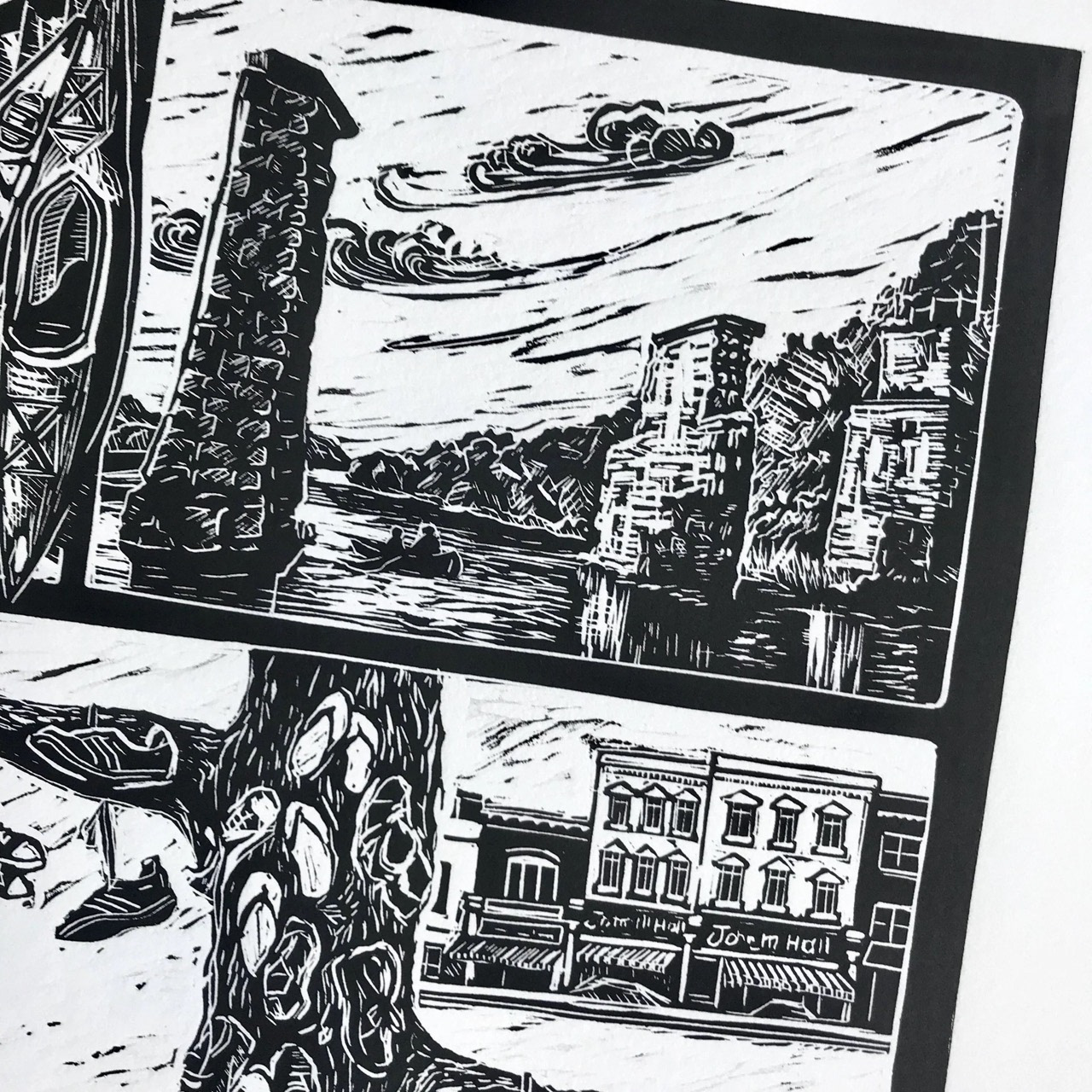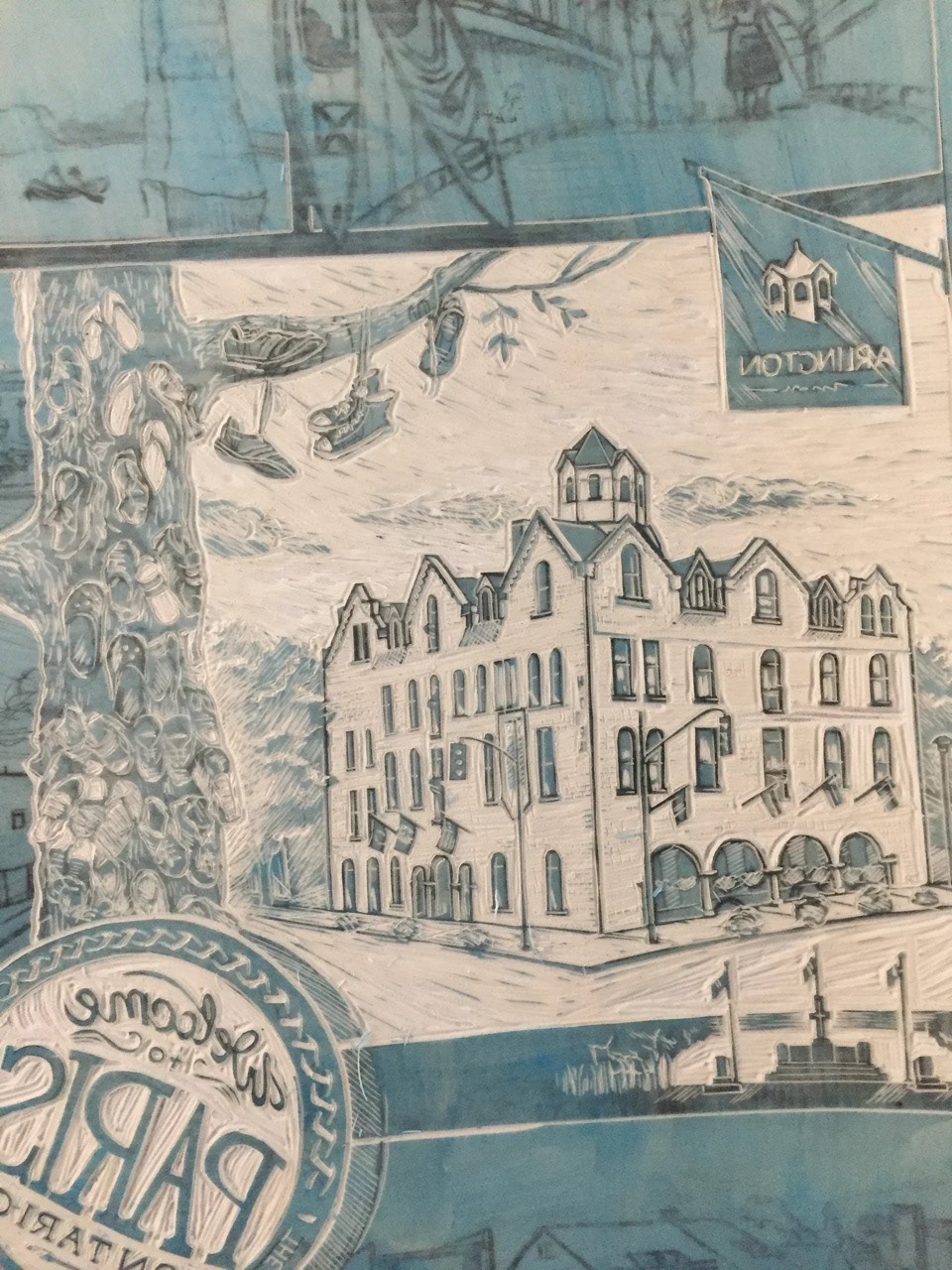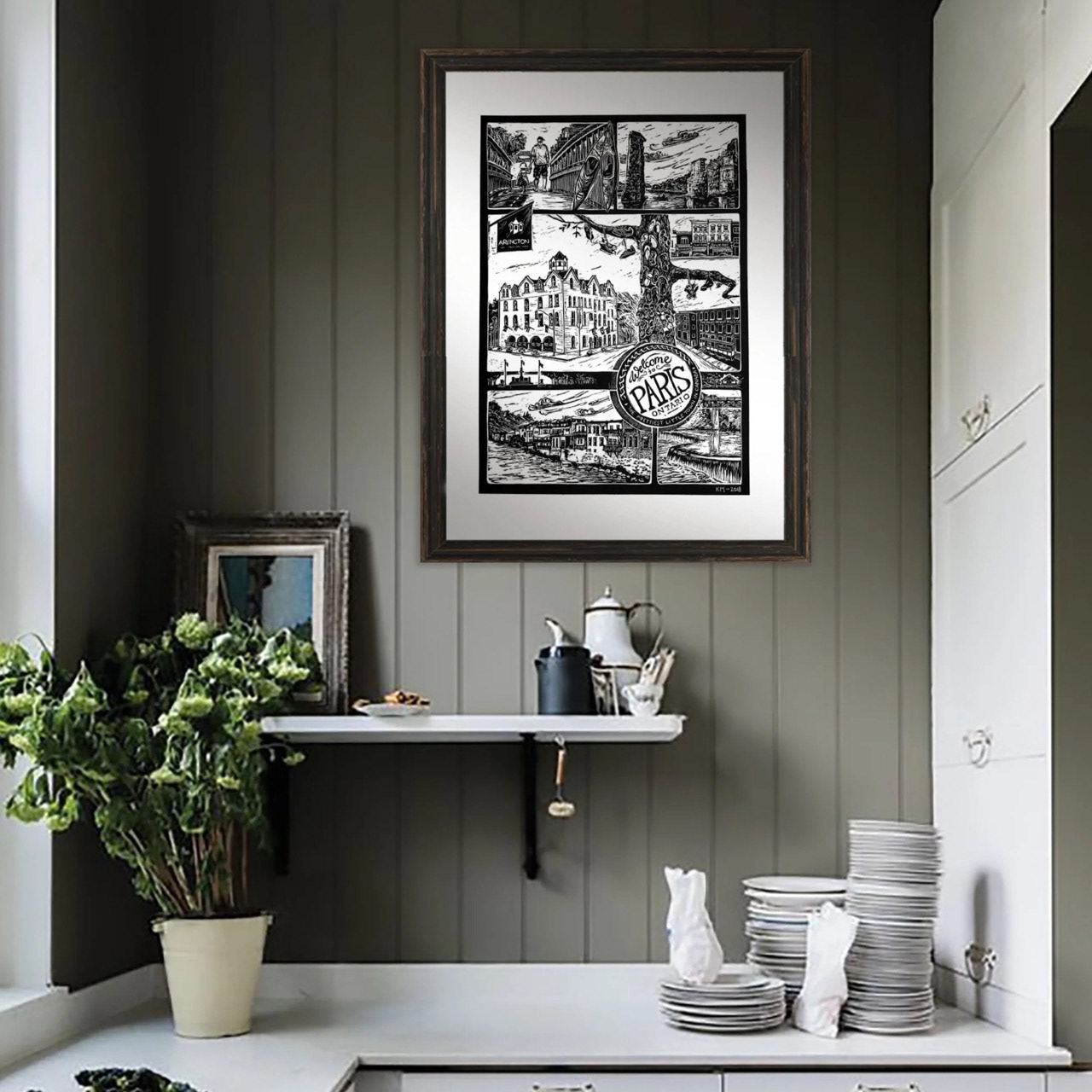 The artwork from this print was broken into postcards.