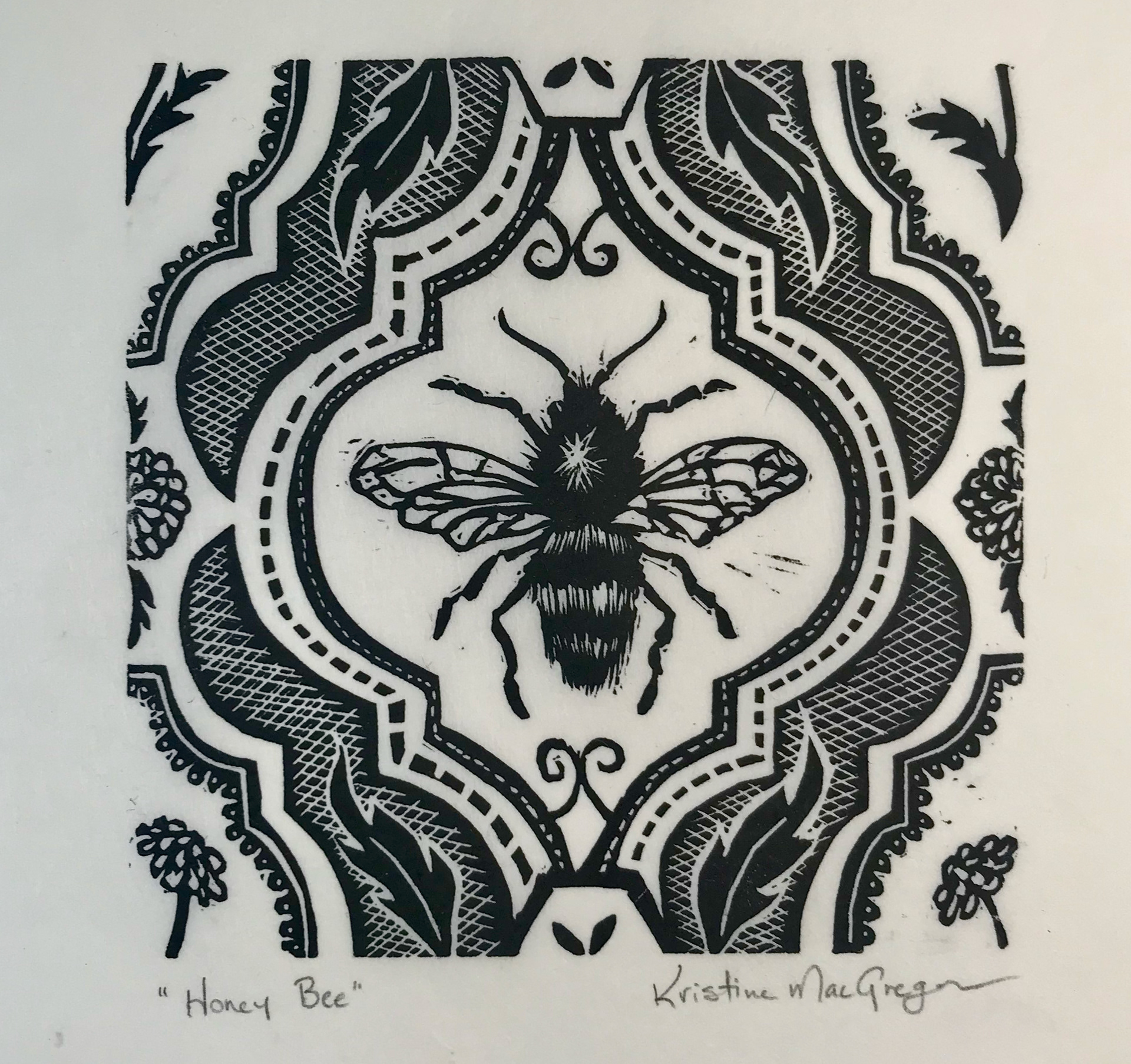 One of my most popular repeat patterns is also one of my first. Inspired by my kitchen tile backsplash, the ever-so-important bumble bee and the social movement to "Let your dandelions grow" I designed and carved this repeat pattern stamp. Carved out of a soft piece of linoleum this little stamp has made its way onto all sorts of hand printed textile items. One of my favourite of these items is my linen Table runner. I have printed it in various colours and I can't choose a favourite!
Because of the popularity of this pattern and a desire to expand my colour options, I started having it printed digitally.
"The Art Of Where" offers pillows and scarves. The product is of excellent quality with soft and durable fabrics.
"Spoonflower" offers home decor options, wallpaper and stock fabric.